A German-style party: Stallwächterparty, Baden-Württemberg and the heart of Europe
Do you know what and where is Baden-Württemberg? Can you pronounce it correctly? If yes, then try with Stallwächterparty. If you do not speak German, like we do not, it is a huge challenge. And we will tell you about it now.
Around 10:30 German time the pilot of our plane welcomed us to Berlin and we successfully got off at Tegel airport. While looking for tickets for the public transport, we admired the attractive architecture of the main Berlin airport. The hexagonal building with an open inner yard is very attractive.
An hour later we passed by the Brandenburg gate and stepped off the bus to walk the final meters to our meeting point, where we got to know the Baden-Württemberg province.
Meeting Baden-Württemberg – lunch at Die Maultasche restaurant
We made it on time for the meeting at the small and very cozy restaurant Die Maultasche in the very centre of Berlin. In the hidden backside hall we were welcomed by Thomas, Clara, Amelie and Nadya, together with a few fellow journalists and bloggers. The truth is that not all of us knew what event we were invited to. However, it was not our first time to go somewhere without knowing where exactly we are going.
So, all of us were invited to Stallwächterparty. All we know about it is that it is the biggest summer political party in Germany. Well, we are not very familiar with the political life but we agreed to join because we were promised that this is far more than just a political event. And that we could learn a lot of things about Germany, Baden-Württemberg and life generally.
And what Baden-Württemberg has to do with this?
The party is organized annually in the building of the Representation of Baden-Württemberg in Berlin. Moreover, this year's slogan of the party was "Baden-Württemberg – in the heart of Europe". We were invited there by the kind staff of the State Ministry of Baden-Württemberg, or the administration of the province's prime minister Winfried Kretschmann.
While asking numerous questions about the Stallwächterparty, we order our lunch, following the advises of Clara and Nadya. Indeed the small restaurant was picked because it serves traditional Baden-Württemberg cuisine. Maria orders Spätzle (traditional German pasta) with lentils and sausage. Sounds weird, but is incredibly tasty. Andrey picked from the pictures – something like a pancake stuffed with meat and herbs. What was its name?? Anyway, even if the names of the dishes sound strange to you, do not give up. Germans apparently know how to make them delicious.
What is Stallwächterparty?
Finally, we come to explain what is Stallwächterparty. Literally, it means Stable Guard Party. It is organized every year in the last days of June, just before the summer holiday of German lawmakers. And you know, even during holidays, someone needs to stay and guard the house. The idea of the party is exactly this – a party for those who stay to guard the house in the summer, while the others have rest. The party is held annually since 1964 and gathers the whole political elite of Germany. This year were invited almost 2000 people.
The party is held in the representation of Baden-Württemberg in Berlin. The building is located in the diplomatic quarter of Berlin, the only "embassy" of a German province in this quarter. Moreover, it is a wonderful 4-storey building, actively used as an event centre. And despite Berlin is a huge city, this building is probably one of the few suitable for a political party for 2000 people.
How it looks – a party for 2000 people in Germany?
For us the party started around 4 pm when we were let to see the location before the guests had arrived. So we went through all 4 floors and met some of the exhibitors who were still preparing their stands. Along the 4 floors were places stalls of businesses from Baden-Württemberg, sponsors of the party. We were very impressed how all of the exhibitors had done their best to make their space as entertaining and interesting as possible. It was a party, after all.
Another curious part was the representation of the EU member states, because the party was with a European theme.
Not the least, there was a show. In the main hall and on the rooftop terrace we enjoyed live performances, including a symphonic orchestra, a jazz band, a famous comedian and a Latin party.
In the garden was the main "restaurant", featuring block tables on both sides and tens of long benches with dining tables. It reminded us a huge wedding. Here was held the official part of the event, like welcoming speeches. Until the late night, the garden was the most social place.
Stallwächterparty 2019
Our team arrived to Berlin with almost zero knowledge of the German political life, but extremely curious about everything our hosts wanted to show and tell us. So we took the important task to go through all the exhibitors and ask questions until they get tired of answering.
The Green province
And because we always wonder from where to start, we decided to start with coffee. It was not German-grown of course, it was coming from Burundi, but it was wonderful and certified with a label for sustainable development. Indeed, Germans are very enthusiastic about ecology. Without the "green" topic being central of the party, all the local exhibitors were demonstrating how eco-friendly they were. Maybe it is not a coincidence that the prime minister of Baden-Württemberg Winfried Kretschmann is the only Minister President of a German province coming from the Greens party.
After the coffee we turned the Wheel of Luck to win a pack of candies with wine. Then Maria for quite a long time admired a robot decorating cookies for her.
On the stand of Lidl they showed us their new eco-friendly grocery bags, which will appear in the Lidl stores in Germany this year.
On the second floor we were welcomed by a video wall showing our own faces through some filter.
Against it was the stand of a winery – Remstalkellerei , where we tried nice white wines. On the upper floor was the stall of vermouth maker Belsazar, where we were offered a special cocktail from vermouth, sparkling wine and ice. Between the floors we met the walking stall of a local producer of eco-friendly oral hygiene products.
Lost in cheese
To be honest, during the party we mistook that all the products we tasted were local. We even posted a picture on Instagram showing a stand with cheeses, saying that they come from Baden-Württemberg. Indeed, it was probably a stand of an importer. But it was a good occasion to ask more about the local cheeses. So we learned that the traditional cheeses from Baden-Württemberg are mainly yellow cheeses from cow milk.
Meanwhile, we kept joking about the hard-to-pronounce words in German. But the hosts from Baden-Württemberg were not less self-ironic. Indeed, on the video wall we saw an ad saying that Baden-Württemberg is not a name to be remembered but rather a place to be seen.
Baden-Württemberg – in the heart of Europe
As international guests, we were very excited of the main topic of the party – Europe. The organizers had invited representatives from the embassies of all EU states in Berlin to present their country with something typical and delicious.
We first landed on the Cyprus stand, where we were attracted by Commandaria – their typical dessert wine which we loved during our trip to Cyprus earlier this year. They, from the other side, were impressed that we have been to Cyprus and know what Commandaria was. The Estonians were also impressed that we have been to Estonia. We even dared to recommend them a place in their country they did not know – Saka Manor. And they offered us their legendary liqueur Vana Tallinn.
Then we passed by the French stand numerous times for their amazing macarons and rose wine from Provence.
The Greeks had brought their delicious stuffed wine leaves (we have a similar dish in Bulgarian cuisine – Lozovi Sarmi). Many of the exhibitors had brought traditional alcoholic drinks, but we abstained to try everything. On the Bulgarian stand we were welcomed by our traditional Rakia and Banitsa, which most people apparently loved.
We passed by the stands numerous times and asked endless questions. Trying German sweets under the sound of a symphonic orchestra, we thought how we had not seen anything like this until this moment. Almost 2000 people at one place, all very different but saying with their eyes "We are together in this, let's make it nice!".
A bit more about Baden-Württemberg and why it is in our to-go list
Our hosts asked us whether we knew what Baden-Württemberg before they contacted us. Indeed, we knew, despite we could not spell it correctly.
Baden-Württemberg is the third largest province of Germany in terms of area and population. It is located in the southwest, the main city is Stuttgart.
We admit that we knew very little about the province and Germany had never been among our must-visit destinations. Now this has changed and here is what we are keen to see in Baden-Württemberg.
Here is what to see in Southwest Germany
The Black Forest, or Schwarzwald – the mountains where Danube river starts from. On the 160-km long mountain range we could spend days and weeks wandering through the numerous walking paths and enjoying the scenic views. And not least, to try all the delicious locally grown and made foods and drinks.
The scenic Lake Constance is also in Baden-Württemberg. Its shores are a wonderful wine region and we dream to spend a few days in a small cottage along its shores, enjoying the morning lake and going around the wineries in the late afternoons.
Hohenzollern Castle looks like a fairy tale place and the rocks around it keep many mysteries. Nearby are discovered caves with artworks 40 000 years old, included in the UNESCO World Heritage List. And there are plenty of other palaces, medieval monasteries and Baroque buildings to see and admire in Baden-Württemberg.
Last but not least, the local food and drinks culture is another universe. For us it is a great motivation to go to a place with so much to discover. Among them – thousands of beers, local wines, delicious sausages and other meet stuff, cakes and more…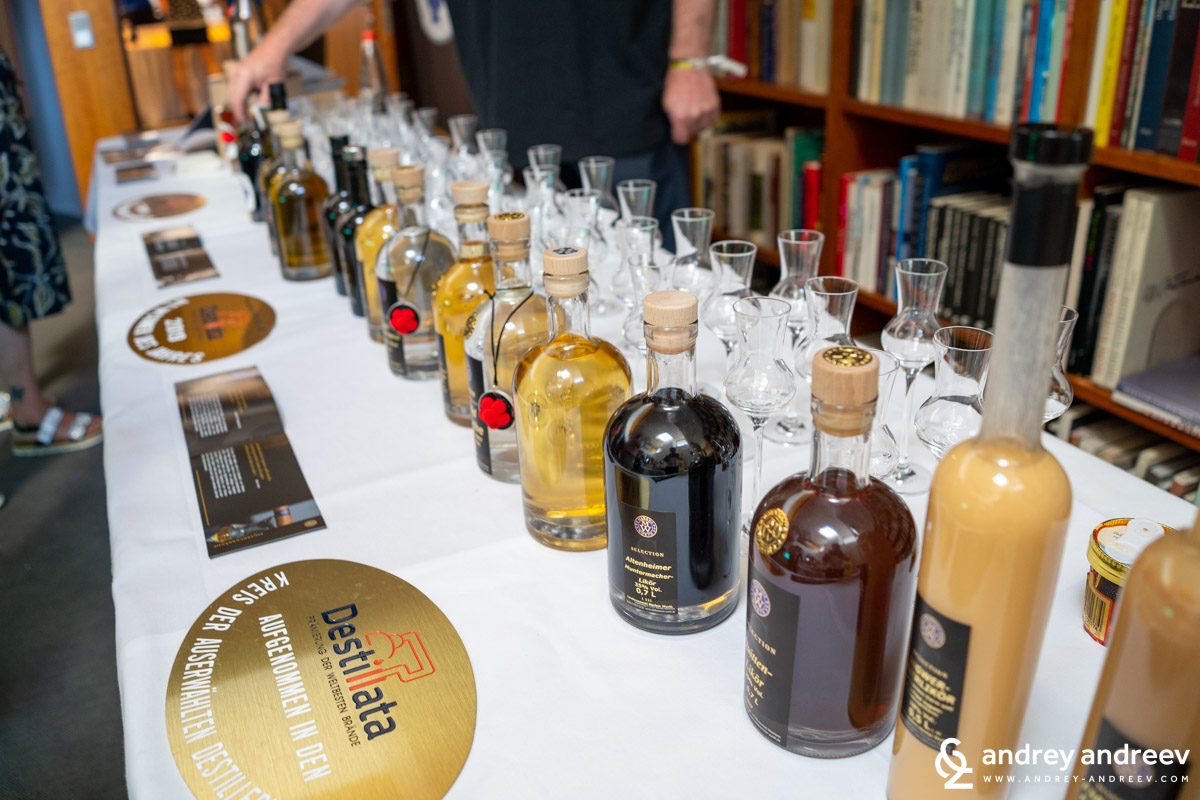 Yes, we want to go to Baden-Württemberg a lot!
---
Our way back to Sofia turned out to be another curious story. Read about it here.
Follow us: Instagram and Facebook
---