The biggest tourist attractions in Northwestern Bulgaria
A walk around the Belogradchik rocks, Baba Vida fortress, Danube River among the main tourist attractions in Northwestern Bulgaria
For people coming from South Bulgaria this region is a bit like a foreign country – we don't know anything about it, we've heard a lot and whatever we see, we like it. And in our areas we don't have any big rivers so the Danube is really an attraction for us. Bus besides the river, there are many nice tourist attractions in Northwestern Bulgaria. Now I will tell you about my trip to this area and what I saw and learned from it.
Danube River
I have always dreamed of bathing in the Danube but I never had the chance. As soon as we arrived in Vidin we headed to the river. I have to admit I was a little disappointed by the Vidin's beach but the kids in our company were very happy about the "sea". We have to learn by the kids and the way they are happy in their world.
The city beach in Vidin was left unguarded and bathing was forbidden. But this did not appear to deter the local people and their children who were bravely playing in the water. The picture itself was a little sad because this place looked like it had a good chance of being a nice recreation zone. I hope they will resume the maintenance next year.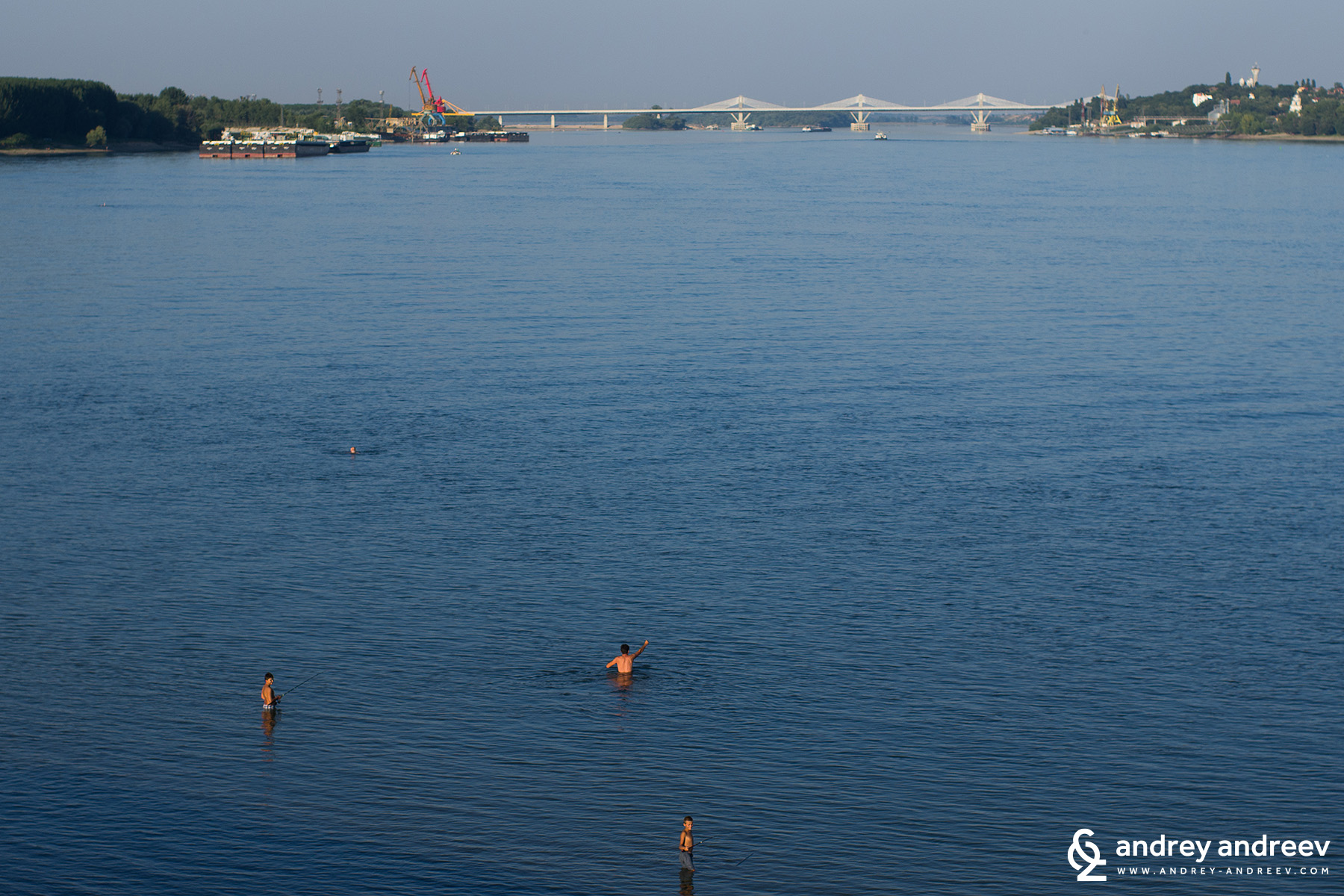 At this moment Danube doesn't have a lot to offer to tourists in Vidin area. A kind of attraction is only the new Danube Bridge 2, but it is a few kilometers from the city. Passing it by bicycle is free, for a car it costs 6 euro.
С всяка резервация чрез връзките в блога ми допринасяте за развитието на сайта.
With every booking you make through the links on my website you are contributing to the development of my blog.
Baba Vida fortress
When we could finally remove the kids from the "sea" we headed to see a part of Vidin's history. The beach has overtaken a part of the famous fortress Baba Vida. The fortress is completely preserved and it is the only place in Bulgaria where you can see a whole intact fortress dating back to the First Bulgarian Kingdom.
Its construction started in late 10th century on the grounds of the ancient town Bononia. Around the medieval castle there is still a moat although it's not filled with Danube water anymore. The child in me was so happy about the majestic towers and walls and all stories of medieval nobles and their ladies found their castle.
But the kids declared that they were bored and we should go to Danube again.
Tips:
You can buy a combined ticket for the fortress and the city museum but we found out about it too late
The postcards sold around the fortress are twice as expensive than those sold in tie tickets booth
[mapsmarker marker="108″]
Vidin
Walks in the city are nice, the heat is huge and in the evening the mosquitoes are terrible. But don't run away, the city has a lot to offer to you. You could have a nice walk along the river, enjoying the view to the new bridge and some boats. There is also a restaurant located on a boat. If we stick to the tourist sights, you can also visit the old synagogue, The Cross Barracks, the history museum.
Before we left to the biggest tourist attractions in Northwestern Bulgaria, we had to spend the night somewhere. We like the exotic experiences so we visited some old friends in Dobri Dol village near Lom where we slept in an old adobe house. But if you prefer the traditional hotels or guest houses, we would recommend you to check out on www.booking.com
Magurata (of Rabishka) cave
The next day we said goodbye to the kids and headed to Belogradchik. But before we go there I want to make a short break and tell you about another trip – to the Magurata caveone of the main tourist attractions in Northwestern Bulgaria
When we talk about the biggest tourist attractions in Vidin area we cannot miss this cave. Both in summer and winter the average temperature inside is around 12 degrees. In the cave there are different rock paintings and a lot of stalactites and stalagmites. Nowadays the cave is also used for producing wine.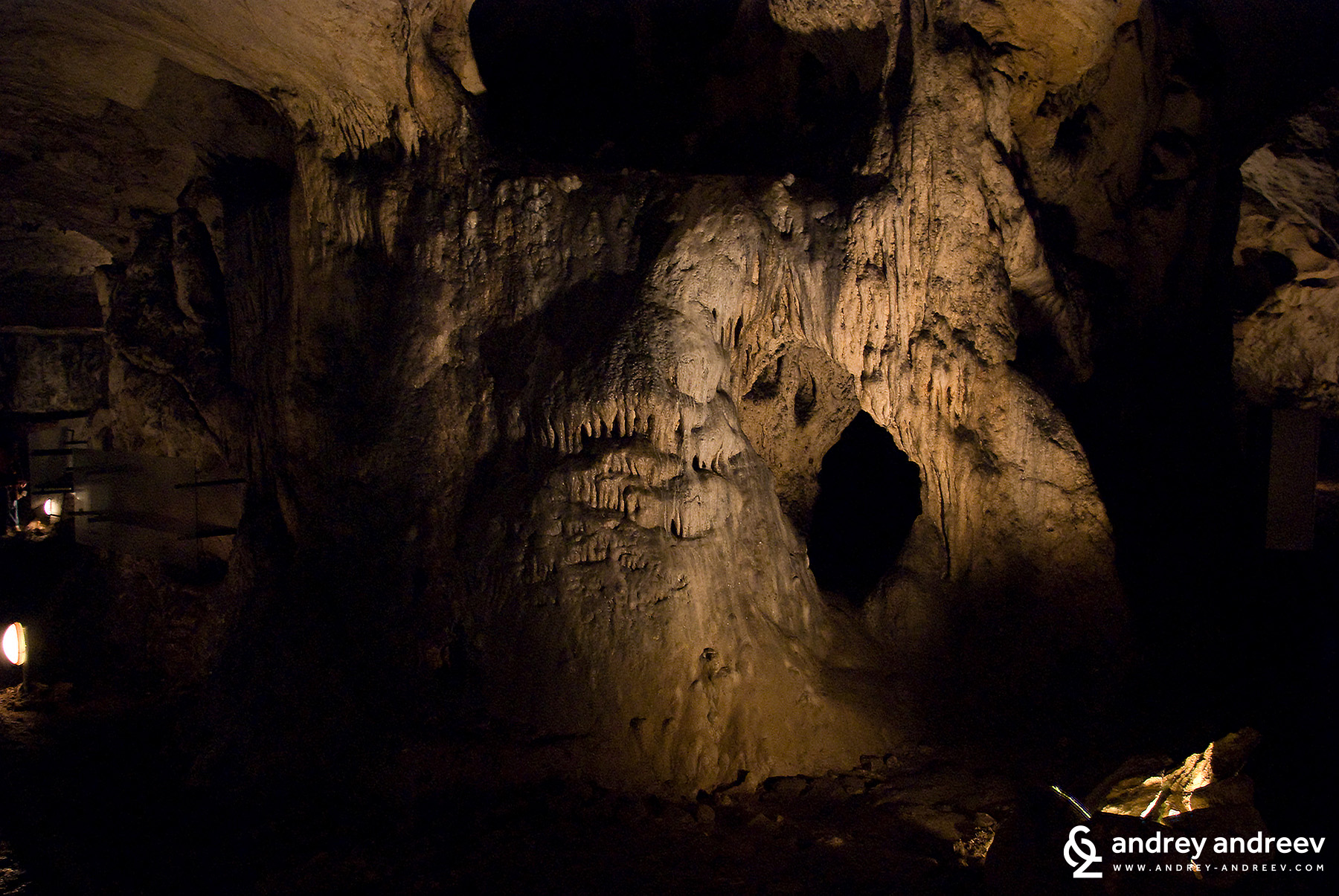 More at The very old stone paintings in Bulgaria.
[mapsmarker marker="109″]
С всяка резервация чрез връзките в блога ми допринасяте за развитието на сайта.
With every booking you make through the links on my website you are contributing to the development of my blog.
But this summer we passed it by and went to the biggest among the biggest tourist attractions in Northwestern Bulgaria – the Belogradchik rocks.
Belogradchik rocks my favourite of the tourist attractions in Northwestern Bulgaria
The "dream" of every photographer is to be in a very beautiful place with completely clear sky under the sun at noon. Well I had this "dream" come true and it resulted in terrible photos of the red rocks.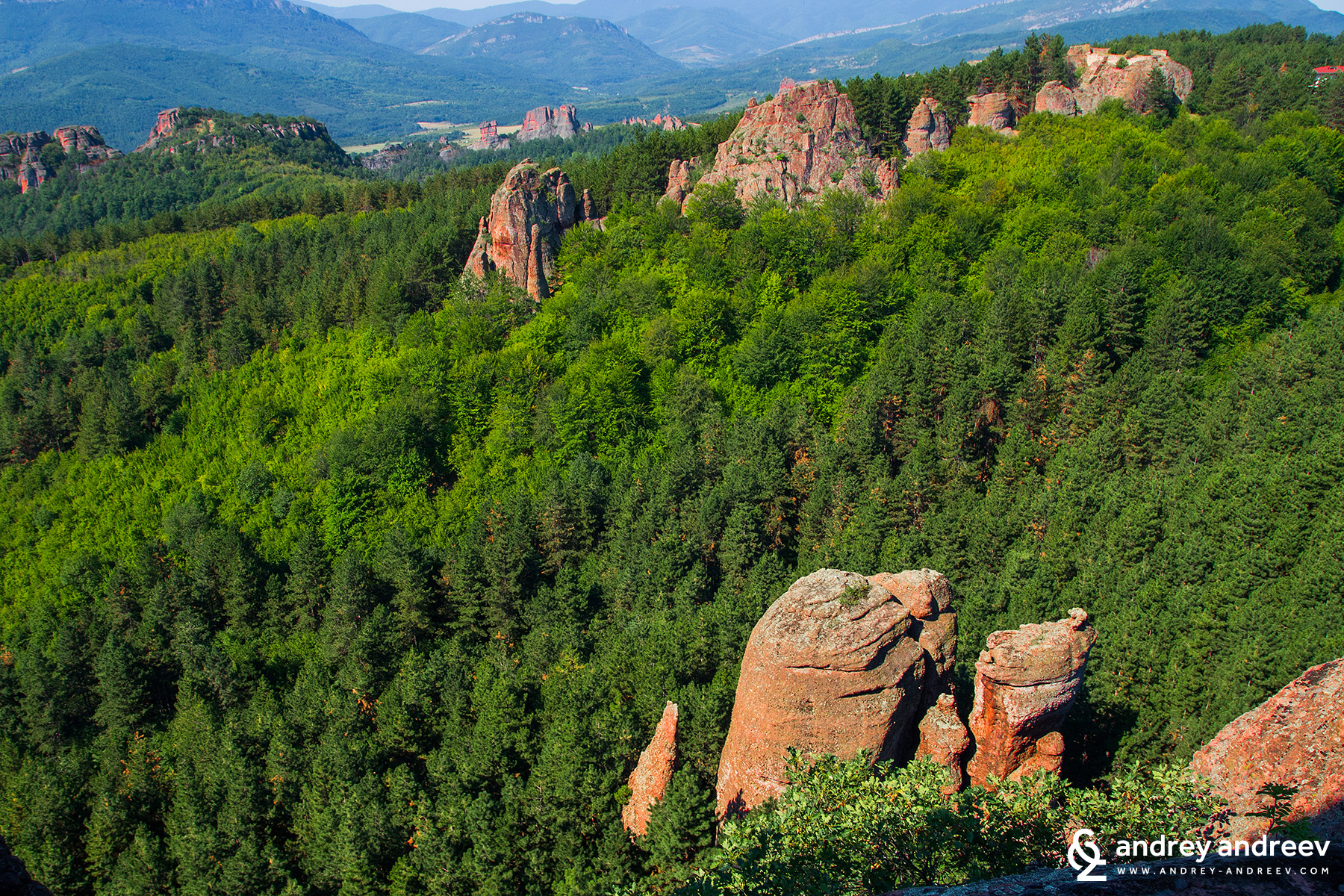 The Belogradchik rocks amaze tourists with their strange shapes and excite one's imagination. With this great natural phenomena Bulgaria was participating in the contest for New 7 Natural Wonders of the World.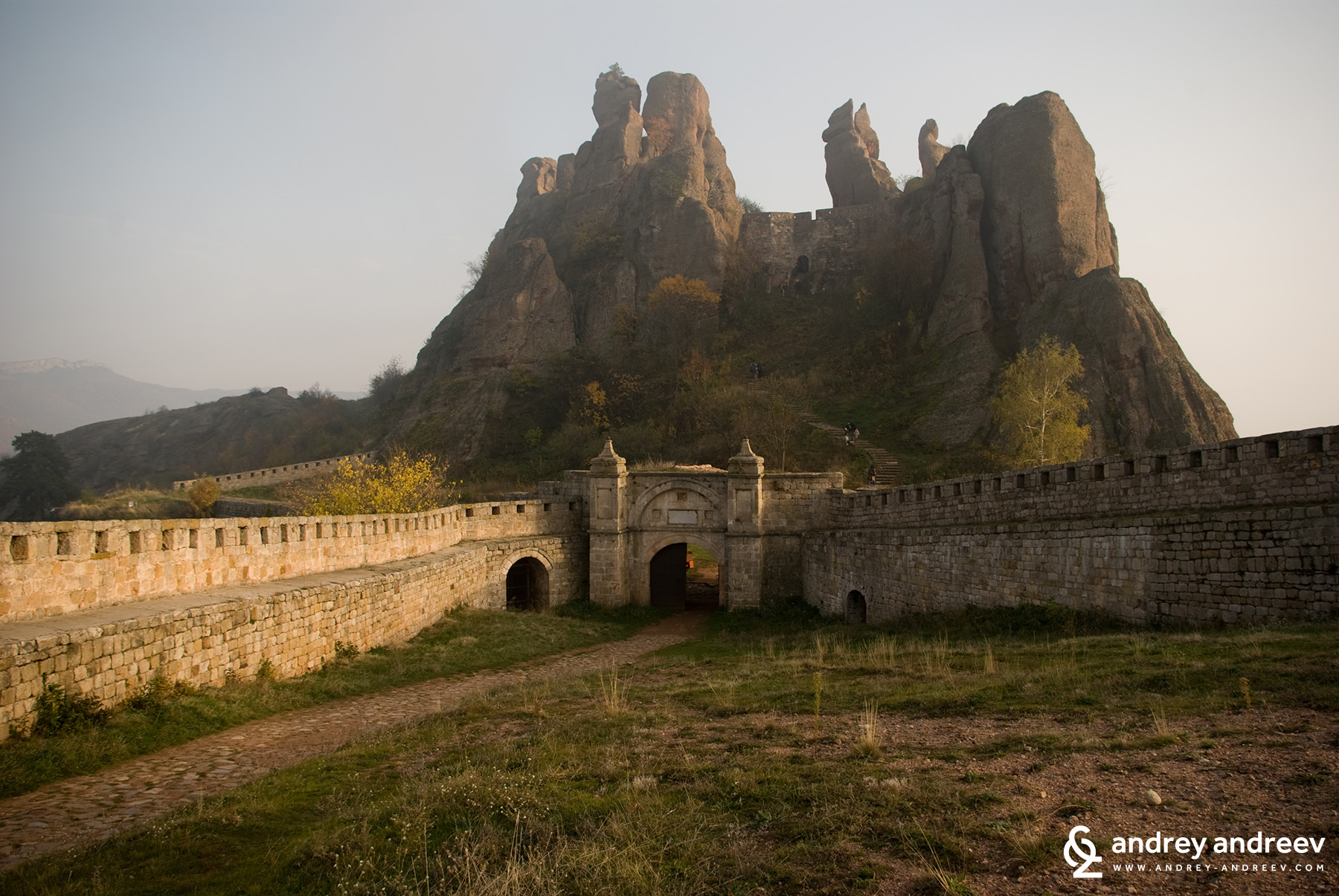 [mapsmarker marker="110″]
We entered the Belogradchik fortress and we headed to explore the rocks and ask some people take photos of us.
How to get to Belogradchik rocks:

Getting to Belogradchik could be a little bit tricky if you are traveling solo or rely on the public transportation. There are a few ways to reach from Sofia to Belogradchik:

By car:

This is the easiest and most convenient way. The distance from Sofia to Belogradchik is 170-220 km depending on which route you choose and takes at least 3 hours. The options: 1. Sofia – Hemus Highway – Vitinya Pass – Vratsa – Montana – Ruzhintsi – Belogradchik (215 km). 2= Sofia – Petrohan Pass – Montana – Ruzhintsi – Belogradchik (185 km). 3. Sofia – Svoge – Varshets – Montana – Belogradchik (180 km). Mind that the first route is the longest but the easiest because it includes higher-class roads. The route through Petrohan pass is picturesque but curvy. No matter which one you pick, it will take you at least 3 hours or more.

By bus:

Unfortunately, there isn't a convenient bus service from Sofia to Belogradchik. There is only one bus a day, departing from Sofia Central Bus Station at 16.30, which means you will need to spend the night in Belogradchik.

By train:

There is no direct train to Belogradchik. You need to take the train to Oreshets (Sofia – Vidin line) which is 12 km from Belogradchik. From Oreshets you can take a shuttle to Belogradchik. In case you arrive late or shuttle is inavailable for some reason, you can call a local taxi.

Phone numbers: 00359 936 5 39 36; 00359 88 971 22 34; 00359 87 775 75 82: 00359 88 683 43 35; 00359 87 775 75 81; 00359 89 687 15 15.

Once you are in Belogradchik, it takes a 15-minute walk from the city centre to the fortress. A tourist train is available on site.

An easy and convenient way to see Belogradchik rocks is an organized tourist trip. Look for a travel agency in Sofia for such service. 
For now this is the last big site of tourist attractions in Northwestern Bulgaria. I hope soon I will be able to upload some photos of the fortress in Kula.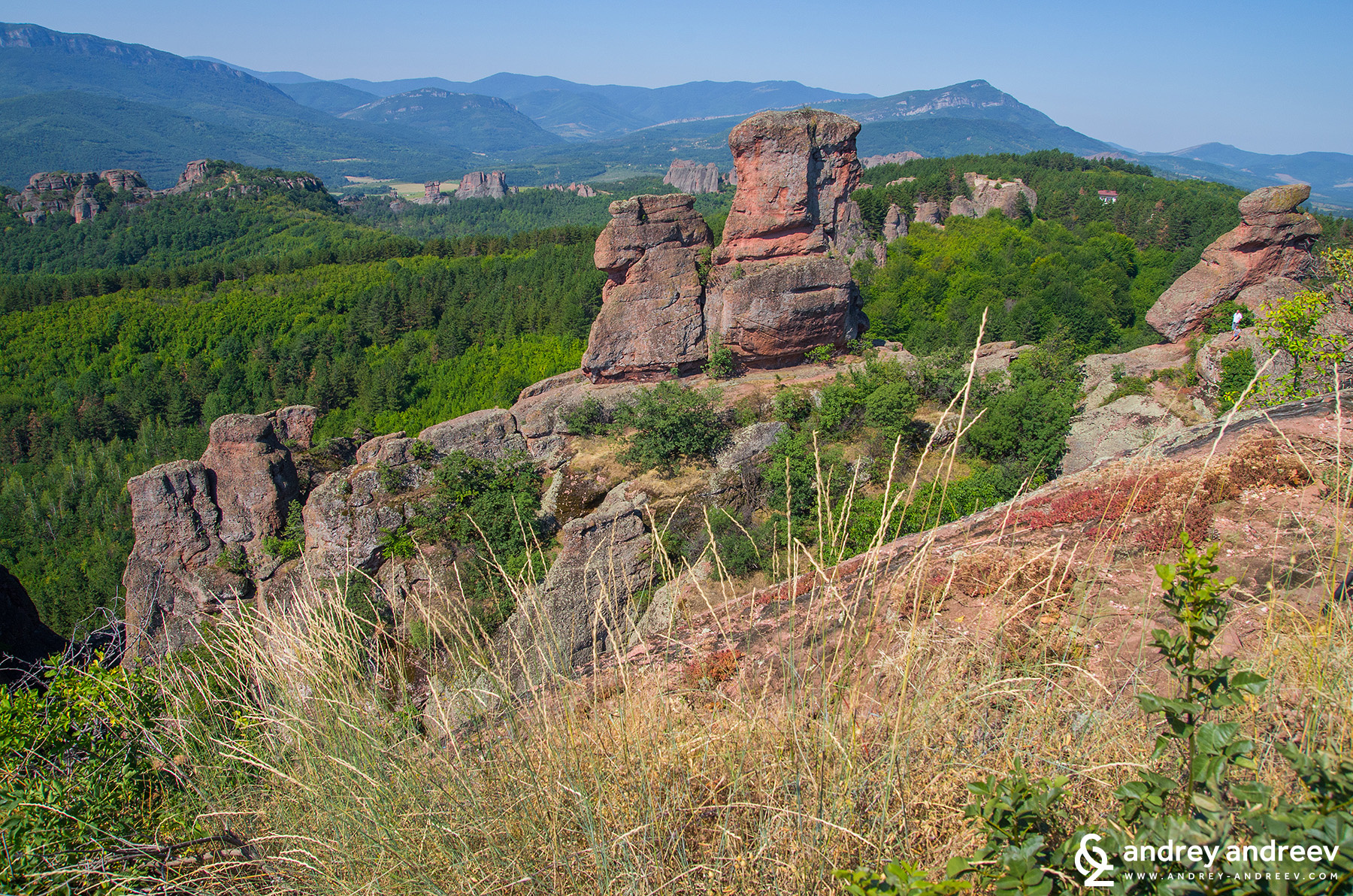 After we took a lot of photos of ourselves we headed to Sofia through the Petrohan Pass. At that time it was under renovation and probably now it is a very good road. If you have one more night you could spend a night in Berkovitsa or Varshets and enjoy some nice SPA hotel.