The fresh Rose of Uva Nestum, vintage 2019
It is not necessary to travel to the sea if you want to drink rose wine with seafood, but we sometimes do this. We open the doors of the balcony, put a table and two chairs, sit down and open the cold bottle of rose wine. We sip in the glasses and they immediately sweat. Then we swirl, to unveil the aromas, and immerse ourselves in our own wine world.
The valley of Mesta river
A week ago we received two bottles of rose wine from the only wine cellar in the Bulgarian part of Mesta river valley, near the town of Gotse Delchev – Uva Nestum. Maybe you did not know it as a wine region but they make amazing wines. Last year we visited the hotel Uva Nestum Wine and Spa, took walks among the vineyards surrounding the hotel and now the sweet memories from this trip return to us. I recall how we were sitting on the terrace, drinking Rose 2018.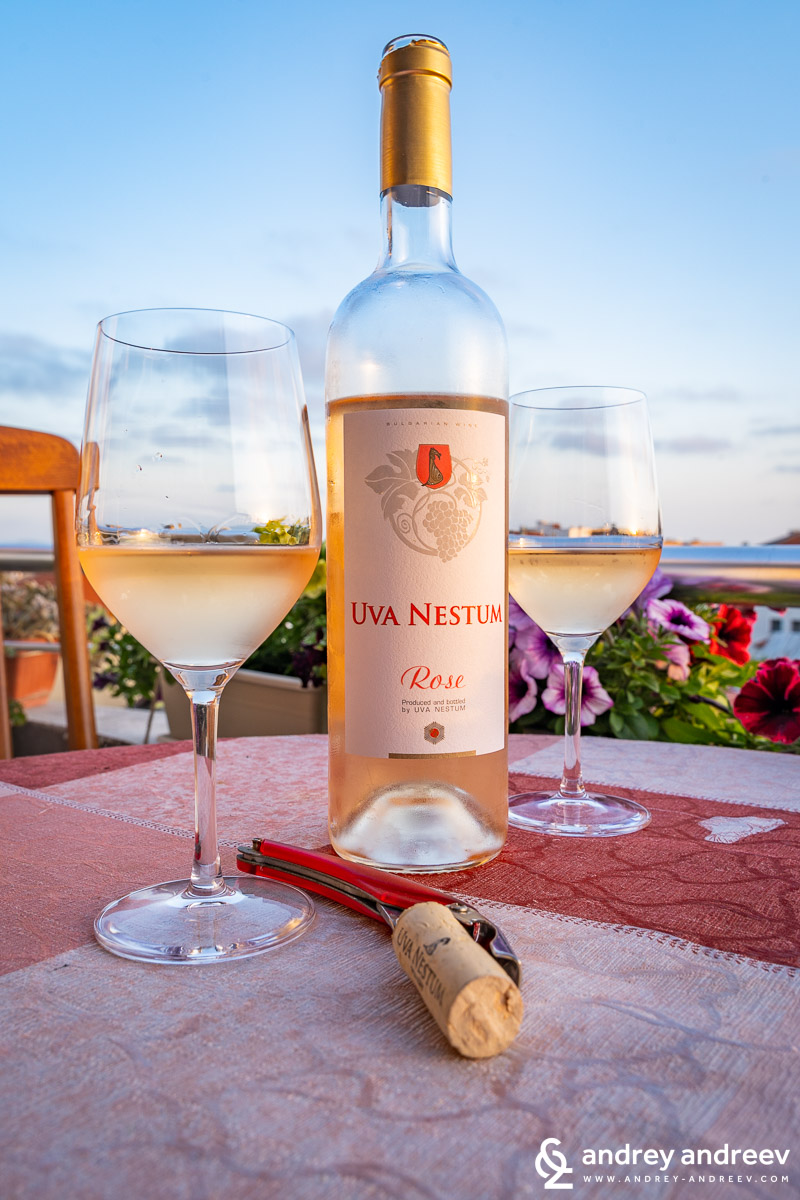 Syrah, Cabernet sauvignon and Rubin – short tasting notes
A good choice for rose wine with very fresh Bulgarian scent, coming from the Rubin variety in the blend. The aroma is fruity, maybe of banana, pear or peach. Color – the trendy pale salmon. Taste – intensive, fruity, with good final.
With no hesitation we would say that this is one of our favourite rose wines for this season. We would pair it with seafood or fish. About where to drink it – we would recommend its home – the Mesta river valley, at Uva Nestum Wine and Spa. But it won't be a mistake if you decide to take it away with you to the seaside.
Uva Nestum Wine and SPA
Uva Nestum is not only a wine cellar, it is a whole universe of harmony and peacefulness. We really like visiting this place for a few days from time to time and it is great for the kids, too. And this bottle of wine was a great way to remember the hotel.
We adore wine and it is not only a part of our travels but also reason for them. Read more about the wines that have impressed us or for our favourite wine cellars.
Follow us: Instagram and Facebook
---